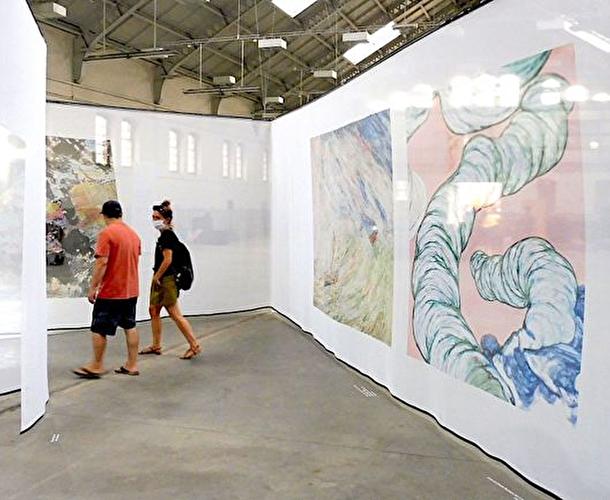 100% best local news
IMG | des images qui se regardent - When art gives a nod to science
The ULB and the Museum of Ixelles have joined forces for the " .IMG | des images qui se regardent" exhibition which brings together visuals from two distant universes, art and science. On closer inspection, surprising analogies exist between tables and microscopy images. All in a translucent scenography that multiplies the confrontations.
It was at the initiative of the Ohme organization, which explores the links between Arts and Sciences , that this exhibition was born, bringing together images of science and reproductions of works of art. This confrontation forms an unprecedented dialogue which revolves around parallels, confrontations, analogies or differences. Thus Le Christ apaisant la tempête de James Ensor (1906) resonates perfectly with this "tornade" from the Unit of Nonlinear Physical Chemistry of the ULB, captured by Florence Haudin. The movement, the form, the colors respond to each other.
...
Hey, don't go... Do you want to stay in the loop ?
Get the hottest of what's going on around you, every week.
Good deals
Events
Good spots
Exclusive experiences